The Value-led SME – Why Values Matter
Company values are a set of beliefs or principles that guide how a company does business. Having set values helps us all make decisions on anything from who we choose to be in our supply chain to how we support employees.
Values can be loosely defined as falling into three main categories: character values (who we are), professional values (how we work) and stakeholder values (who we care about). They can look different from company to company, from the specific to the broader strokes of ideas.
So, if they are all to do with how a company runs, why are they important for the community they serve? Why is it so important that companies have them, even when they sell products and services that customers want and need regardless of their principles?
Why values matter for a business
Did you know that 78% of people look at company values to make a buying decision? That's 78% of customers who prioritise values over features and price. Surprising, isn't it? Customers are also four times more likely to recommend that brand to their family and friends. Values are the magic ingredient that encourages brand loyalty.
So, as well as doing good for the environment, your community, your employees, customers, and suppliers, it makes good business sense to have a set of values that informs how you run your company. But they need to make sense to you and your stakeholders.
Values are not just something to put on your website and be done with it. They're something you sign up to for the rest of the company's life, especially if you want to be taken seriously. And it needs to percolate throughout your business. It can't just be the ideals of the person at the top. Everyone you employ needs to feel as if the values align with theirs, that they are important to them too, not just to be aware of and adhere to them.
What kind of values are important to customers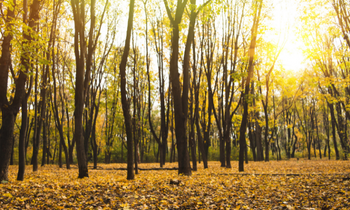 According to the 2020 Zeno Strength of Purpose Study, customers around the world have high expectations of companies' values. Ninety four percent of those surveyed said that purpose is important, yet 37% said they didn't believe companies did have a strong value-led purpose. And consumers are voting with their money – they are likely to not buy from companies that don't have values they align with, won't recommend them, and actively discourage others from buying from them.
Values that are important to customers include how a company reacts to climate change and their carbon footprint, ethical production, local produce over international produce and good communication and relationships with suppliers and customers alike. High on the list was employees and suppliers having a living wage, equal pay, and equal opportunities, including for race and gender and giving back to the community.
How you can be a value-led business
It may sound obvious, but many small businesses don't take the time to really consider their values, if they have any at all. The most important thing to consider when you start a business is your set of values. It starts with you creating the business – your values are the business values. When you grow and you have a team around you, be aware that they might have different values to yours. Unless you know what you stand for and you have a solid set of values, your business can morph into something you don't recognise.
Creating values doesn't have to be an onerous task though. Think of them as covering everything in your business – what you do, how you do it, why you do it, where you do it and who you work with. From there think about what your values are in areas such as goals, ethics and trust, responsibility, growth, team, customers, community, transparency, and professionalism. Make them your own, make them rules you are excited to live by; for you and your team.
And if you need a nudge to start, look at your main competitors – what do they stand for? But remember, don't just copy theirs – people will see right through you. Brainstorm your ideas with a trusted person if you're on your own or with your team if you have one.
You'll be surprised how decisions about your business become when you have values to refer to.
If you'd like support defining your values, get in touch with us today.